KEEP TRAVELLING THROUGH BOLOGNESE ART WITH CITY RED BUS!
DISCOVER GUERCINO'S WORLD MASTERPIECES!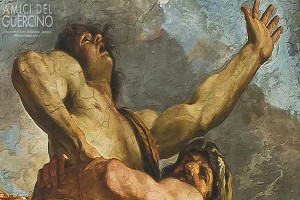 City Red Bus continues its journey to discover the artistic heritage of Bologna, offering its passengers the opportunity to know and admire the stunning masterpieces by Guercino, including the magnificient "Hercules and Antaeus" fresco and sculptures unique in the world, kept within the walls of an old building in the ancient heart of Bologna, Palazzo Talon Sampieri.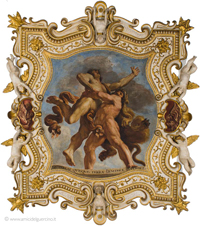 Inside the building, visit with audio guide in 9 languages (Italian, English, Spanish, French, German, Russian, Arabic, Chinese, Japanese)
PRICES (SINGLE TICKET): 
CITY TOUR by open bus + VISIT OF TALON SAMPIERI PALACE: 

€ 18,00

SAN LUCA EXPRESS + VISIT OF TALON SAMPIERI PALACE: 

€ 15,00
TICKETS AVAILABLE:
DIRECTLY ON BOARD open buses or San Luca Express