Product Description
PARMA CITY TOUR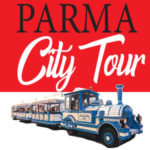 CLICK HERE TO SEE OUR DEPLIANT
Service suspended on Saturday 29th of February and Sunday 01st of March
Departure point of the tour:
Piazza Garibaldi
ROUTE and STOPS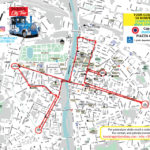 HIGHLIGHTS
Reach Parma's most iconic places and undiscovered spots
Many tours throughout the day
Keep your ticket and get a discount on the other City Red Bus lines ( Bologna , Ferrara )
USEFUL INFO 
Available on Saturday and Sunday until 31st March
Service hours : from 10 a.m to 1.30 p.m and from 2 p.m to 6.30 p.m
Tour lenght – 30 minutes
Departures every 40 minutes ca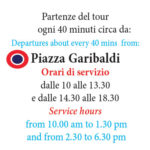 PRICES
–  6 euro : Ordinary ticket : adults
–  3 euro : Reduced ticket : kids up to 5 years old, disabled people and their helper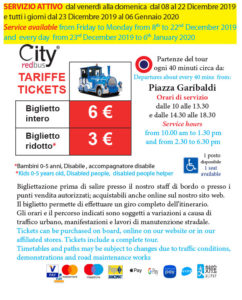 Tickets include one complete tour.
All tickets are non-transferable; they can be purchased on board or online. Reservation is not required.
Info:
Office:+39 051 37.94.52 (only working days)   /  Mobile: +39 366 61.61.319